The Party Aug 18th. Now it's I told you so...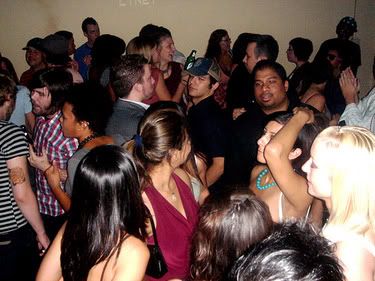 Holy shit. Friday was so fucking fly. Thanks to everyone who slid thru, we're balling out in Dallas!!!!!! Select's mix CD is in the street, if you didnt cop it Friday we'll be letting you know where you can scoop it in the next couple days. If you were there, you already know what it is.... Zubar got set the fuck off!!!! We're rocking this spot once a month from here on out so relax, we're gonna ride out this fall.
Check the flics here...
centralbookingmedia
I really don't know the numbers on the night but, you more or less had to walk out into the street to escape the heat. That place was on fire!!!! Thanks to Tiny for posting fotos and repping this shit proper. Check him out at...
unitoneonline
We'll be posting flics for the next couple days so keep checking back. IF YOU HAVE PHOTOS FROM FRIDAY EMAIL THEM TO US AT thepartydfw@gmail.com we'll throw em up in the next few days.
New En La Calle downloads tomorrow along with a playlist of the joints we dropped at Zubar. Don't forget to Re-Add
Nature
to your Myspace friends. His account got deleted so you know what to do.
Centralbooking is in the building. Holla.